Andrew Macbean Biography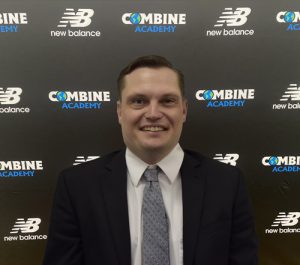 Andrew Macbean - Executive Director of Golf
Andrew "Drew" MacBean joined Combine Academy in January 2021 as the Head Golf Coach. Originally from Vorhees, New Jersey, Drew attended Campbell University where he enrolled in Campbell's PGA Golf Management Program, one of just 18 PGA-accredited golf management programs in the U.S.  He also received his Master of Education in Coaching and Leadership from Greenville University in 2017.
Drew began his coaching career at Erskine College as an Assistant Coach, followed by a stint at the University of North Carolina – Pembroke, also as an assistant.
Drew's first head coaching job was at Alcorn State University in Lorman, Mississippi, followed by stints at Marion Military Institute in Marion, Alabama, and Millsaps College in Jackson, Mississippi.
Drew is a PGA Class A-12 Professional, a member of the Golf Coaches Association of America. He has various certifications, including: The Mental Game, the Golf Machine, and Titleist Performance Institute.  Drew stays up to date on the latest in golf coaching and education by regularly attending workshops and continuing education programs.  
Drew believes in a transformational coaching style, focusing on education, player development, game-based training, enjoying the journey, and of course, winning. 
Contact Andrew Macbean at: [email protected] or at 704-909-0540.