Adam Akin Biography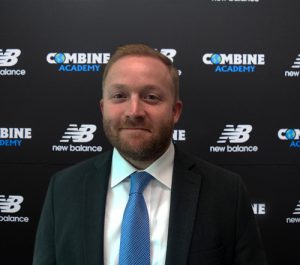 Adam Akin - President of Baseball & Golf
Adam Akin started his coaching career as an assistant coach at Rend Lake College after a stellar playing career as a middle infielder for The University of Indianapolis. A native of Evansville, Indiana and Evansville North High School, he ended his Greyhound career ranked in the school's Top 10 of eight offensive categories, including runs, hits, doubles, triples, total bases, and RBIs. Akin earned all-conference and academic honors while helping UIndy to 115 wins in three seasons after starting all 52 games as a freshman at Rend Lake College.
In 2011, Akin took over as the Assistant Head Coach and Recruiting Coordinator at Kentucky Wesleyan College.  There, he helped take the program from 16 wins to 31 within 3 years and finished his time in Owensboro by helping to break the school's single-season record for wins in 2016 (36).  In 2015, the Panthers' offense led the NCAA Division II Midwest Region in average, on-base percentage, slugging percentage, doubles, home runs, and HBP, while finishing second in runs and RBIs.  Akin coached multiple All-Region and All-American players, including Jordan White, Jonathan Eberhardt, Josh Galvan, Dennon Koziol, Matt Pobereyko, and Troy Paris.
Following his tenure with Kentucky Wesleyan, Akin spent time as both the Scouting Director for Prep Baseball Report Tennessee and an Associate Scout with the Pittsburgh Pirates.  Through these experiences, he has built up an extensive network of coaching contacts and acquaintances throughout the country.

 Akin graduated from The University of Indianapolis with a Bachelor's Degree in Sports Management in 2010, while adding a Master's Degree in Sports Administration from Liberty University in 2012.