Ben Pearson Biography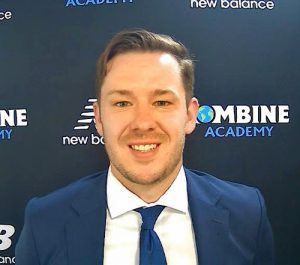 Ben Pearson - Associate Soccer Coach
Ben has been involved in soccer since he was 4 years old. He is a Norwich, VT native and played with Lightning Soccer Club in his youth years. Pearson played for Hanover High School for his freshman and sophomore years until transferring to Lawrence High School (Maine) where he finished out his varsity career with 76 goals and 29 assists.
After graduating in 2010, Ben took an opportunity to fulfill his lifelong dream of playing internationally. He started as an academy mid-fielder for the Italian Serie B club, Empoli FC. He was then selected to play for the club's first team. Ben plays a variety of positions but was known to be most successful as a striker or center-midfielder. Upon his return to the United States, Ben started his coaching career at Lawrence High School as an assistant varsity coach from 2012 through 2015. He then moved back to the Upper Valley where he would become a member of the Lightning Soccer Club coaching staff leading to U18/19 boys' teams from 2015 through 2020 to championships, semifinals, and quarterfinals. Ben also led the Lebanon Raiders Varsity soccer team to a second round run in the NHIAA boys' soccer state playoffs in 2018.
Most recently, Ben was the Colby-Sawyer College men's soccer assistant coach from 2019 through 2021 where he served with Bob Reasso and studied from one of the nation's most well-decorated coaches. Once Bob returned to Combine, Ben was named the Interim Head Coach. Pearson decided to take the opportunity to work with Coach Reasso again and moved to "The Farm" to continue coaching soccer. In his time as a head coach, he has comprised an impressive 68-4-14 record against all competitions.
Contact Ben Pearson at: [email protected] or at 704-909-0540.