Tim Repass Biography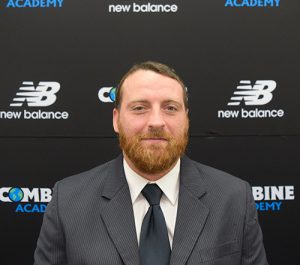 Tim Respass - Head Varsity Basketball Coach
Tim Respass joined Combine Academy in August 2020 and is now the Head Regional basketball coach as well as the Summer Basketball Program Director. Prior to arriving at Combine, Respass most recently spent two and a half years in China coaching for the United States Basketball Academy. He spent two years in Chongqing where he served as Head Basketball Coach and was the District Director. After those two years he was promoted to Beijing to serve as the USBA South China Technical Director. In that role, he travelled across South China where he would train American coaches as well as run camps and skills clinics. Respass attended Franklin Towne Charter HS in Philadelphia, PA. He also attended Bucks County Community College and Johnson State College in Vermont, playing two years of basketball at each school. He received an A.A. in Sports Management from Bucks County Community College as well as a B.A. in Business Management from Penn State Abington.
Respass coached two years at each school as well as coaching at a prep school in Tennessee and working various camps across the US. He has worked as a coaching contributor with PhD Hoops and had spent four summers coaching with Global Squad AAU. Through Global Squad, he has gained experience coaching players from all over the world.
Contact Tim Respass at: [email protected] or at 704-909-0540.