Jeff Birkofer Biography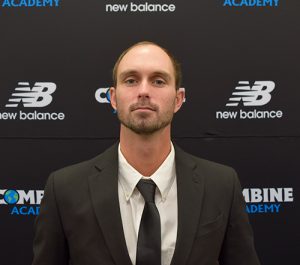 Jeff Birkofer - Director of Baseball/Recruiting Coordinator
Jeff Birkofer is entering his third season at Combine Academy. He will serve as the Director of Baseball and Recruiting Coordinator. Coach Birkofer spent the 2020-2021 season as Head Coach of the High School Baseball Team.
Before Combine Academy, Coach Birkofer spent two seasons at Walters State Community College in Morristown, Tennessee where he assisted with recruiting and coached the infielders and hitters. While at Walters State CC, Coach Birkofer helped the 2019 team to a TCCAA Regular Season Championship, a TCCAA Tournament Championship, an East Central District Championship and also a 3rd place finish at the Alpine Bank Junior College World Series in Grand Junction, Colorado. Also, in 2019, Coach Birkofer coached five players that were named All-TCCAA First Team, an infielder that was named an NJCAA Third Team All American (Bryce Hodge) and an infielder that was named NJCAA All American Honorable Mention (Jerry Hammons). Coach Birkofer also assisted in developing several players to achieve their goals of playing high level Division I Baseball and Professional Baseball.
Before Walters State, Coach Birkofer played at Columbia State Community College and Morehead State University from 2010 to 2014. He played for the Evansville Otters of the Frontier League in the summer of 2015 before beginning his coaching career at Morehead State.
As a coach at Morehead State, Coach Birkofer coached the outfielders and assisted with all defensive positions and the hitters. He helped the Eagles advance to the 2018 NCAA Tournament after winning the Ohio Valley Conference tournament championship.
Coach Birkofer graduated from Morehead State University in 2015 with a bachelor's degree in Sport Management and received his master's degree in Sport Management in the summer of 2019.
A native of Cincinnati, OH, Coach Birkofer graduated from Oak Hills High School in 2009. He currently lives in Lincolnton, NC.