Combine Academy Testimonials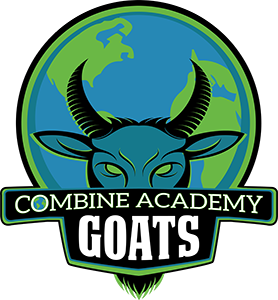 Zach Jackson
Retired Washington Nationals Pitcher
"If you are looking for a place to base your off-season development, Combine Academy is a one-stop for all of your skill development and sports performance training needs."
Andrew Werner
Oakland Athletics
"Coach Akin has an unbelievable baseball mind and a tremendous amount of high level connections at the collegiate and professional levels of baseball."
Sthefany Thomas
Argentinian National Team
"The off-season training I have received at Combine Academy has allowed me to be very prepared for the Olympic trials and for playing professionally in top leagues around Europe."
Landry Nnoko
U.S. Victoria Libertas Pallacanestro
"As a former high Major Division 1 player and current professional I have been privileged to be able to train along some of the best in the game and I can say my training with Combine Academy has been second to none."
Jerai Grant
Enel Brindisi – Italy Serie A
"As a current Professional Basketball Player that has trained at Combine for years, I have never felt so mentally and physically prepared for an upcoming season as I am now."
Hamady N'Diaye Tianjin Steele
Chinese Basketball Association
"The Combine Academy staff have truly taken my game to the next level. I would highly recommend the Combine Basketball training program to any player looking to elevate their game."
Ricky Hickman
Fenerbahce (Turkish Airlines Euroleague)
"I have been training with the Combine Academy team since 2012. I know I am going to achieve great gains in my workouts every time I step in the gym with the Combine Basketball staff."
Shawn James
Olympiacos Piraeus B.C. (Turkish Airlines Euroleague)
"I've made Combine Academy my home for off-season training and it has truly paid off. Combine Academy training and preparation has allowed me to continue to compete at a high level in the Euro League."
K.J. McDaniels
Brooklyn Nets, NBA
"I'm looking forward to another huge off-season with Combine Academy. Working with the staff throughout my career at Clemson University was extremely valuable in my journey to the NBA."
Nikki Dixon
EuroLeague SG
"Choosing Combine Academy for my off-season training program was a no brainer. After watching a workout, I knew that the Combine Academy staff could prepare me for my next challenge on the court as a professional in the top league in Israel."
Aaron Barrett
Washington Nationals RP
"Combine Academy has one of the most competitive environments for an athlete. Combine Academy is the best place for all your off-season performance training needs."
Trevor Booker
Indiana Pacers PF
"I decided to make Combine Academy my home base for on court skills and strength training and could not be happier with my decision. I plan on continuing my work with the staff at Combine Academy for years to come."

What Our Alumni Have Said
Jure Span
USC-Upstate
"Combine Basketball made my transition to America from Slovenia a very smooth one. The CB staff provided me with all the tools to become successful. A six-month trip to the us has turned into a four-year stay as I received a division 1 scholarship after attending Combine Academy."
Robert Mantovani
Robert Morris University
"I received the exposure I needed to reach a NCAA division 1 university. The staff was extremely hands on helping me to get to the college level. I received a college scholarship with many thanks to Combine Academy."
Daniel Mortenson
Wright State University
"Combine Basketball was a key factor in helping me gain the exposure to reach a NCAA division 1 University. The staff was very focused on helping me have several options and the college level and everything ended up panning out for me to receive a college scholarship."
Art Labinowicz
Coastal Carolina University
"Coming out of high school, I knew I could play at the highest level I just needed an opportunity. Combine Basketball provided me with a platform to showcase my abilities as well as take my game to the next level!"

Austin Ajukwa
Charlotte 49ers
,
"Combine Academy has an exceptional skills program. Their attention to detail and passion for the game are second to none. I would highly recommend Combine Academy to anyone wanting to take their game to the next level."
Dinos Mitoglou
Wake Forest University
,
"The skill development sessions are always intense. I've made big strides in my offensive post skills and 3pt shooting. Combine Academy has been vital to my growth in the sport of basketball."
Kennedy Meeks
UNC Chapel Hill
,
"The Combine Academy approach to training really opened my eyes and gave me a new perspective on how to get better."

Adam Akin
Associate Head coach -Kentucky Wesleyan College
,
"I recommend Combine Academy as a vehicle for prospective student-athletes to utilize in order to take their game to the college and professionals levels."
Rey Crossman
Director of Basketball Operations
,
"Being involved with Combine Academy allowed me to develop and expand the correct network in order to be considered for several high level college coaching jobs."
Grant Leonard
Basketball Associate Head Coach
,
"A must for any young player that wants to advance to the next level - whether high school, college, or even the NBA, WNBA, MLB, or MLS."
Rob Perron
Head Basketball Coach
,
"Our basketball program has worked with Combine Academy for the past two off-seasons. This program has pushed our players to another level of basketball. They have helped each player reach a level that they didn't know was possible and in doing so, not only improved each player individually but our entire program as well. I highly recommend Combine Academy for all programs."
Adam Gordon
Assistant Basketball Coach
,
"Combine Academy's format and methods provide players with not only the knowledge and skill set needed to be a better player, but also an understanding of the importance of game speed practice. Their commitment to player development is demonstrated by their individualized programs and the follow up that is expected after each session. Players will see results."
John Jordan
Head Basketball Coach
,
"Combine Academy management and staff do things the right way. Combine Academy has some of the most connected, organized, and genuine staff members in the entire United States at preparatory level. The staff at Combine prides themselves on placing the majority of their athletes in full college scholarships. They have a proven track record which boasts their success with college placement over the years."

Price Stanley
Family Advocates
,
"Our experience thus far has been exceptional. I would definitely recommend this school for those striving for their Goal."
Jay Wilson
"Preston is one of the best coaches and instructors in the business. I highly recommend Combine."
Charley Gibson
Property Manager at Southwood Realty
,
"Great place! Great people to interact with. Students are very polite and hard working. Employees are amazing!"
Akim Hudson
"Great training schedule and adequate equipment and facilities to do so."
Anna Labinowicz
Artur Labinowicz, Guard of Coastal Carolina University
,
"Our son Artur's skill level has advanced immensely since working with the coaches at Combine Academy and has far exceeded our expectations. We would, and have, recommend Combine Academy Post-Graduate Program to anyone who is serious about their college recruitment and advancing their athletic career to the collegiate level."
Timothy J. Marshall
Tim Marshall, Guard of Oswego Lakers
,
"I can't say enough about Combine Academy and their approach to basketball training. Their coaches have extensive coaching backgrounds with most of their coaches being former college coaches and players, they are able to customize drills for each level.  Not only does Combine Academy's coaching staff bring basketball knowledge to the training sessions, they also work as mentors, confidence boosters and gives each player guidance in all areas of life. "