Jonah Baize Biography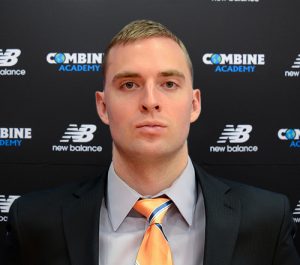 Jonah has spent a lifetime of dedication to business, philanthropy, the sport of basketball, and student athlete/youth development. He competed at the highest level of High School basketball with Veritas Christian Academy, where he led them to be NACA Runner-up National Champions. Baize went on to complete an extremely successful collegiate playing career at the highest level of Collegiate Basketball in the ACC. Jonah Baize (pronounced BAYZ) played from 2007-11 at Clemson University where he was a member of four teams that advanced to the NCAA Tournament, a first in school history. Throughout 3 of 4 seasons with Clemson University, Baize competed alongside his college teammate and current Utah Jazz Power Forward, Trevor Booker. During his time at Clemson, Jonah set the academic standard while he was a two-time recipient of the Academic Excellence Award.
Upon graduation, Baize immediately went on to play professionally abroad in the Bahrain Premiere League where he joined the likes of American imports C.J. Giles (Los Angeles Lakers) and Darius Rice (Miami Heat). Upon his return to the United States, Jonah took a Major Division 1 College Coaching Position at his Alma-Mater, Clemson University. At Clemson, Baize served vital roles in recruiting, player development, and academic oversight. During the 2012-2013 season, Jonah was a quintessential factor in developing the 32nd overall 2014 NBA Draft Pick by the Philadelphia 76ers, K.J. McDaniels. Baize continues to serve as the Lead Player Development Coach for McDaniels, a 2014-2015 NBA Rookie of the Year Nominee and Finalist. Furthermore, Baize has served the past 9 years (2011-Present) as Lead Player Development Coach for Trevor Booker, formerly of the Washington Wizards, and current NBA Free Agent. Currently, Jonah serves as the President and Founder of Combine Academy (headquarters located just outside of Charlotte, NC.), as well as the President and Managing Partner of JB Fitzgerald Venture Capital. Baize is also an Angel Investor, Real Estate Entrepreneur, and NBA Business Advisor for some of the highest profile professional athletes in the world. Mr. Baize resides in Charlotte, NC with his permanent residence. Contact Jonah Baize at: [email protected] or at 704-909-0540.