Sports Performance
For use throughout their development, the renowned Combine Academy Training System is implemented for all Student-Athletes. Combine Academy Student Athletes have the opportunity to train alongside some of the best NBA, WNBA, MLB, MLS, Euroleague and Collegiate Athletes in the world. 4 times per week athletes attend Strength and Conditioning sessions as well as train twice daily.
With exclusive access to the Sports Performance Center, student athletes participate in yoga, cycling, injury prevention, physiotherapy, and regeneration sessions to keep their bodies at peak performance. In addition, Combine Academy Group Training proves to be especially effective for player development because of its intensity.
The Combine Training Staff uses its invaluable insight from the NBA, WNBA, MLS, and MLB Pre-draft training camps, and High Major Division 1 Strength and Conditioning programs to train the body to become leaner, faster, and stronger. The main focus within our Strength and Conditioning program is developing and improving our clients' athleticism. The Combine Academy Strength and Conditioning System focuses on gaining Core and Gluteus Strength, while strengthening muscle groups that aid in injury prevention.
Combine Academy emphasizes all facets of a healthy body, including the importance of Diet and Nutrition. Meals and Snacks are provided to boarding students except during travel periods.
3 full meals per day

Healthy snack options

Dry Needling (Pending Certification)

Soft Tissue Immobilization (Graston)

Manual Therapy (Active Release)

Stretching

Active Release

Cupping Therapy

Electro Therapy (STEM, Ultrasound)

Kenesio Taping 

Theragun
Combine Academy classes are based in small, intimate, group environments where students can benefit from the individual attention and teaching they need to enhance their knowledge of the subject at hand. Combine Academy's Academic setting consists of several common areas, student lounges, and rest areas where students can be provided a getaway and release from the ongoing educational demand of the classroom. Some of the features of Combine Academy's common areas, lounges, and rest areas are as follows:
Full Game Rooms with Ping Pong Tables, Billiards, Video Game Systems, and more
Lounges with Nap Areas, Flat Screen TV's, Sofas, and Study Areas
We believe in the proven studies that show students performing better in the classroom when they have small breaks from the standard educational setting. Combine Academy has taken notice of the studies that show students performing drastically better when they give their cognitive function short breaks throughout the academic day.
Combine Academy has a full service Lunch Programs that serves students who do not elect to bring their lunch:
Students have the option to order from our Healthy Lunch Vendors on a daily, weekly, and monthly, in this scenario, lunch is dropped off to students
Students have the option of bringing their lunch on a daily basis
Training At Combine Academy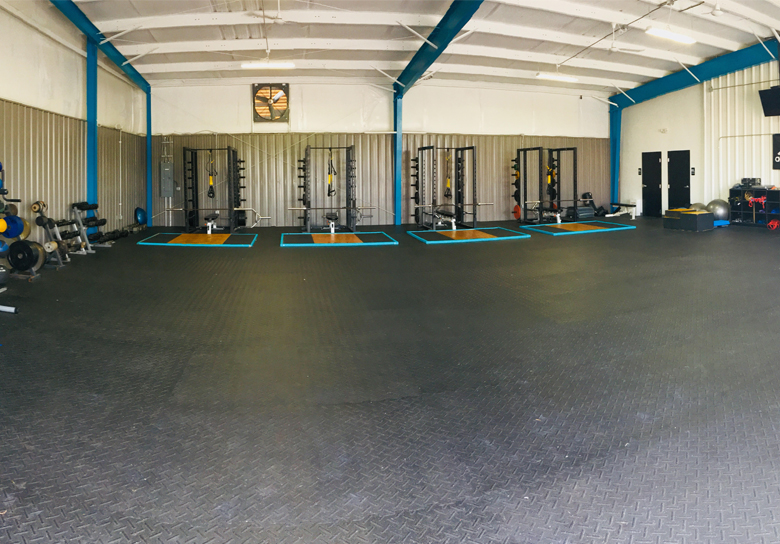 COMBINE ACADEMY is located in Charlotte, NC, in the popular Lincolnton area on a beautiful 43 acre campus. The Lincolnton area is a safe and affluent part of the Charlotte community, with great schools, shops, and restaurants. Charlotte is one of the fastest growing international cities in the United States which offers excellent mass transit and an international airport with easy access to major cities across the globe.
VARIOUS NATIONS AND TERRITORIES REPRESENTED IN OUR STUDENT BODY AT COMBINE ACADEMY
Canada, Puerto Rico, United States, Mexico, Dominican Republic, Cuba, Costa Rica, Haiti, Bahamas
Cyprus, France, Wales, Ireland, Switzerland, Sweden, Belgium, Denmark, Estonia, Romania, Slovakia, Czech Republic, North Macedonia, England, Germany, Greece, Italy, Lithuania, Macedonia, Montenegro, Netherlands, Norway, Poland, Portugal, Russia, Serbia,  Slovenia, Spain, Ukraine
Brazil, Argentina, Columbia, Chile, Peru, Panama, Brazil, Argentina, Colombia, Chile, Venezuela, Curacao
China, Japan, Thailand, Philippines, Kazakhstan, South Korea, Israel, United Arab Emirates, Russia
COLLEGE PROGRAMS WHO WERE AT OUR CAMPUS AND RECRUITED OUR PLAYERS
Austin Peay State University

Appalachian State University

Alcorn State University

Alabama A&M University

Alabama State University

Arkansas State University

American University

Abilene Christian University

Bradley University

Ball State University

Binghamton University

Bowling Green State University

Bucknell University

Bryant University

Belmont University

Cal Poly

Charleston Southern University

Clemson University

Cleveland State

Coastal Carolina University

Columbia University

East Tennesse State University

Davidson

UAB

University of North Florida

Florida

Florida International

Furman University

Georgia Southern University

Georgia Tech

Hofstra

Indiana University-Purdue-Indianapolis

Indiana University Purdue Fort Wayne

James Madison

Kennesaw State University

Liberty University

Memphis

Middle Tennessee State University

Winthrop

Mercer University

New Jersey Institute of Technology

Northern Arizona

Penn State

Radford University

SC State University

Oral Roberts

UNC Charlotte

Tennessee Tech University

Texas A&M

The Citadel

UNC Pembroke

University of Arizona

University of Mississippi

USC Upstate

UT-San Antonio

Wagner

Weber State

William and Mary

Wofford College

VMI

Northeastern University

Southeast Missouri State

Quinnipiac

Tennessee State University

University Nevada-Reno

University of Louisiana at Lafayette

Jacksonville University

New Hampshire
Anderson University

Barton College

Belmont Abbey

Clayton State University

Benedict College

Newberry University

North Greenville University

Queens College

Saint Andrews University

Catawba College

Erskine University

Southern Wesleyan University

University of Tampa

University of West Alabama

VA Wesleyan

Shorter

Northwest Missouri State University

Purdue University Northwest

Cal State University, Eastbay

Chowan

Nebraska-Kearney

Southern New Hampshire
Oakland University

Skidmore College

Pfeiffer University

Southern Virginia University

Adrian College

Becker College

Capital University

Chapman University

Eastern University

Guilford University

Hope College

Huntingdon College
College of Coastal Georgia

Columbia International University

Taylor University

Bryan College

Faulkner

Dickinson St

Dalton State

Indiana Tech

Southeastern University

Miligan College

Warner University

Baker University

Point University

Northwestern College

Clarke University

Texas College

Lincoln College

Brunswick Community College

Caldwell Community College

Central Florida Community College

Clinton Junior College

Cape Fear CC

Florida Tech

Indian Hills Community College

Miami Dade College

Gordon State College

Northeast Nebraska Community College

Olney Central College

Southern Virginia Community College

Spartanburg Methodist College

USC Salkehatchie

Wentworth College

West Nebraska Community College

Northeast Nebraska

Harcum College

Iowa Central

Millersville

Monroe College

Nebraska Western

Johnson & Wales University

Warren Wilson

Pensacola Christian

Andrews University

Bluefield State University

Carlow University

Clinton College

Dean College

Hampshire College

Oakwood University

Paul Quinn College

Selma University