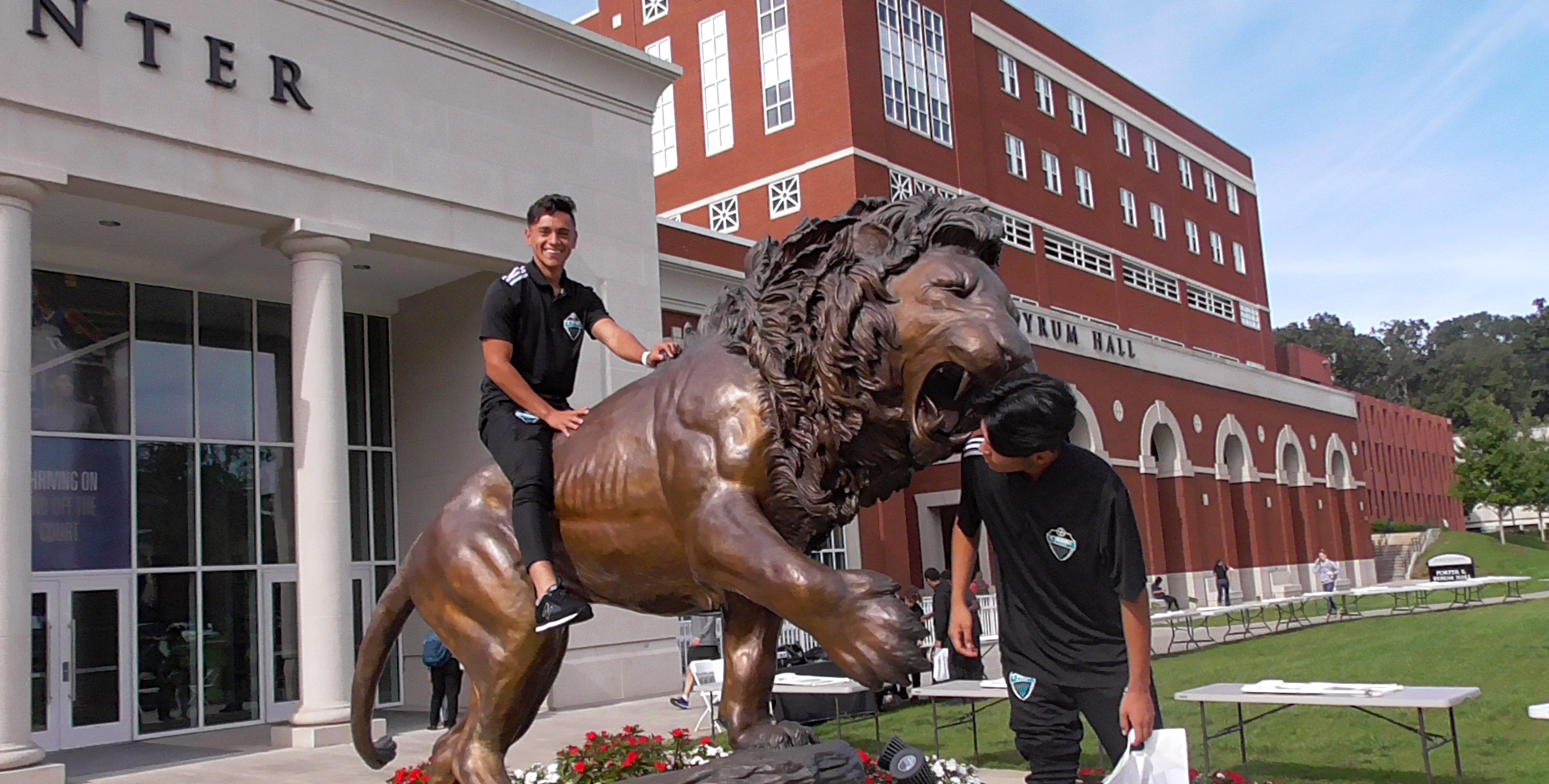 Navigating through school and sports simultaneously is effortless, said no one ever. While transitioning from an amateur high school student-athlete to a successful well-rounded college student can be challenging, it is far from impossible. Sure there will be a few sleepless nights, occasional soreness and heartbreaks, but the numerous rewards and displays of recognition available to students make the chaotic journey worth it in the end. Here are some tips and guidelines to help ensure a smooth and successful transition from high school to post-graduation sports for your student.
Before we get started, familiarize yourself with the three divisions of colleges:
Division I
This level of sports facilitated by the National Collegiate Athletic Association (NCAA) hosts hundreds of large schools who bring in a hefty yearly allowance for their sports programs, which comes from sponsorships and recruit a collection of enthusiastic, talented individuals. Division I schools generally have massive, luxurious sports stadiums, a large staff of recruiters and extremely competitive athletic rosters.
All schools granted permission to use this title must make seven sports teams – six for men and eight for women.
To be eligible to actively participate in a sports program at one of these schools, a student must meet the following requirements:
Complete four levels of English
Complete three levels of Math
Complete two years of Natural/Physical Science (one will include a lab session if your school offers it)
Complete another level of English, math or Natural/Physical Science
Complete two levels of Social Science
Complete four additional English, Math, Natural/Physical Science, Social Science, Foreign Language, Comparative Religion or Philosophy classes (Your counselor can help you with this task)
Division II
This family of schools offers equal opportunities for excellence inside the classroom and the privilege to workout with talented players and coaches in a competitive sports environment. At this level, student-athletes are recognized for their honorable academic achievements, community service and commitment to improving the school's athletic program. These universities can offer up awards outside of sportsmanship awards because they don't devote a majority of their budget to their sports program. Here are the eligibility requirements for Division II schools, per NCAA.com:
Three years of English
Two years of Math (Algebra 1 or higher)
Two years of Natural or Physical Science (including one year of lab science if your high school offers it).
Three additional years of English, Math or Natural or Physical Science
Two years of Social Science
Four additional years of English, Math, Natural or Physical Science, Social Science, Foreign Language, Comparative Religion or Philosophy
Maintain a 2.2 GPA or better in your core courses.
Division III
Similar to division II, students work in an environment that favors advanced curriculum and opportunities to excel in the sports they love. The difference, you do not need to register with the NCAA Eligibility Center if you are planning on attending one of the schools in this network. Additionally, Division III schools design their roster to include regional in-season and conference play, which limits travel time and conflicts with schoolwork.

Tips for planning out the journey to college
It is never too early to start planning for college. Rising high school students can kick-start their collegiate career by analyzing both their physical and mental strengths and weaknesses. A first-year high school student will have plenty of time to market themselves and plan out their collegiate course of study during their upperclassmen years. New students should challenge themselves to reach their desired weight, improve muscle strength, develop better study habits, discover their personality, learn how to avoid peer pressure and practice managing their time.
The NCAA aims to keep universities competitive, so we recommend keeping in close contact with your child's guidance counselor and teachers to make sure your son or daughter is on track to meet the specific benchmark, which is subject to change over time.
Here is a tentative plan for high school student-athletes:
Grade 9 (Freshman) – Decide who you want to be
Ask for a list of NCAA-required core classes
Take some time to self-evaluate your skills and weaknesses
Set up a meeting with your guidance counselor and nutrition specialist/Dietitian (if applicable).
Grade 10 (Sophomore) – Ace those important benchmark tests
Continue developing character
Start crafting a study plan for ACT, SAT and any other exams you plan on signing your child up for.
Seek out an honest talent evaluation from coaches, teachers and personal trainers you have worked with.
Work on improving GPA (if applicable).
Register for NCAA Eligibility Center.
Grade 11 (Junior) – Focus on outpacing your competition and impressing schools.
Collect/edit highlight tapes and send them out to recruiters.
Research universities within reach.
If you think like you can handle it, sign up for a few advanced placement classes (AP) to get ahead in your studies.
Send out official transcripts to the NCAA Eligibility Center and colleges that interest you.
Grade 12 (Senior) – Finish strong (both academically and physically)
Finish high school with great grades.
Retake SAT/ACT if you are not satisfied with your score. Senior year may be your last chance to get those scores up.
Continue to absorb feedback from coaches, recruiters and trainers.
Update highlight reels on a regular basis.
Be willing to participate in summer camps.
Thank you for taking the time to read through our school-to-graduation transition guide. For more information on the student-athlete registration process, visit the NCAA's official website. Additionally, Combine Academy's dedicated team of academic scholars and athletic coaches would love the opportunity to work with your student-athlete. If you are interested in learning more about the enrollment process at Combine Academy, click here.
---