Steve Jecewiz Biography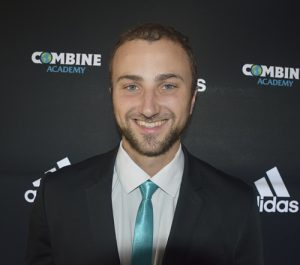 Steve Jecewiz - Executive Director of Men's Prep Basketball
Steve Jecewiz joined Combine Academy as the Executive Director and Head Post Graduate Basketball Coach in July 2019 following two seasons as an Assistant Men's Basketball Coach at Chowan University. While at Chowan, their 2018-19 team started the season 10-1, their best start in four-year school history, while also earning national top 25 votes for the first time.
Previously, Jecewiz spent two seasons as the Head Coach at Woodside High School in Newport News, VA where he compiled a 21-11 record. During the 2015-16 season, Jecewiz took over as Interim Head Coach as Woodside made the postseason. Woodside went on to win six straight contests on their way to Conference and Regional Championships before bowing out in the 6A State semifinals. Ten of Woodside's players would go on to play college basketball, with three playing at the Division 1 level.
Prior to Woodside, Jecewiz spent the 2014-15 season as the Assistant Post Graduate Basketball Coach/Recruiting Coordinator at Fishburne Military School. Fishburne was ranked as high as third in the country, with eight players earning scholarships at Division I programs.
Jecewiz was a Graduate Assistant for the Men's Basketball team at Hofstra University from 2012-2014. At Hofstra, Jecewiz assisted in day-to-day operations for the Pride. He managed the programs recruiting database, aided in opponent scouting, monitored academics, and assisted in team travel.
Prior to Hofstra, Jecewiz began his career at Providence College from 2008-2012, including serving as the programs head manager from 2009-2012. While at Providence, the Friars defeated six nationally ranked top 25 opponents, including a win against #1 Pittsburgh on February 24, 2009.
A native of New York City, Jecewiz earned a Bachelor's degree in Management from Providence in 2012 and an M.B.A. from Hofstra in 2014.
Contact Steve Jecewiz at: [email protected] or at 704-909-0540.