Sports Medicine
Our mission is to improve the overall health and wellness of every athlete to ensure high quality performance and execution of talent.
Our vision is to focus on the injury prevention, care, and rehabilitation of each athlete. We take a multidisciplinary approach combining complex modalities with best practice protocols all tailored to each individual players' needs.
Annual Concussion Impact Testing

Evaluation and Personalized Treatment Plans

Massage Therapy (ART)

Dry Needling

Soft Tissue Immobilization (Graston)

Electrotherapy

Cryotherapy

Cupping

Compression Therapy

Taping

Emergency Care
COMBINE SPORTS MEDICINE FEATURES
1. CERTIFIED ATHLETIC TRAINER EVALUATION
The Certified Athletic Trainer (AT) or designee in charge assesses the scene to ensure it is safe to attend to the injured athlete.  Once the scene is deemed safe, AT or designee immediately attends to the injured athlete, evaluates the injury and if necessary, begins the needed emergency measures. If needed, AT or designee calls facility/operations staff to the site to assist with emergency procedure.
2. ACTIVATE EMERGENCY SERVICES
If a cellular telephone is available, all calls are made from the scene. If a cellular telephone is not available, all calls are made from the nearest campus landline or radio communication if available.
Landline Locations – Main office behind the desk through the double doors. This building is located closest to Car Farm Road
AED – Located inside John Jordan Gymnasium in the (training room near the door)
First Aid Kits
Located inside John Jordan Gymnasium in the training room on top of the AED case near the door

Located inside Sports Performance Center in the office (on top of the desk)

There are Kits located in Fitzgerald hall on both floors

Every Combine Transportation Van is equipped with a first aid kit
DIAL 9-1-1 and indicate the exact building address: 270 Car Farm Rd, Lincolnton, North Carolina 28092. Dispatch Fire Rescue and/or Police. Indicate you have activated EMS and inform them of your exact location on the field. Police/ Fire Rescue should be dispatched to the emergency

Certified Athletic Trainer or designee will stay with the injured athlete. When a medical emergency occurs or 9-1-1 is activated, the AT or designee will notify the school's Director's or onsite Head Coach that Fire Rescue has been called so they can provide necessary assistance.  Athletics administrative staff will notify parents and directors.

Fire Rescue will arrive at the East side entrance off Car Farm Road. The person designated to call emergency personnel returns to the Basketball court or field and informs the certified athletic trainer in charge that an emergency vehicle is on the way. Confirm with Fire Rescue, that life threatening emergencies will be taken to Atrium Health Lincoln Emergency Department (433 McAlister Road, Lincolnton, North Carolina 28092)
3. PERFORM FIRST AID
While calls are being made, the AT or designee in charge makes the student-athlete as comfortable as possible and follows emergency procedures to stabilize/monitor the student-athlete
4. DOCUMENT
Complete a detailed synopsis of the emergency situation.  Include the following: date, time, athlete's name, nature of injury, cause of injury (if appropriate) procedures implemented/followed, individuals present/involved, & name of person completing the report
5. FOLLOW-UP
The certified athletic trainer in charge will make arrangements to see that the following things are taken care of after the injured student-athlete has been transported and is in the hands of the physician:
A representative of the athletic department should accompany the injured student- athlete to the hospital (i.e. Certified Athletic Trainer, Director, Coach)

Inform the Head Coach, and the Director as to the extent of the student-athlete's injuries

Make arrangements to get the student-athlete's clothes to the hospital

Head Coach/ Head Athletic Trainer to notify the parent(s) or guardian(s) if requested by the student-athlete or if deemed necessary
6. DOCUMENT as described above
Concussions can be serious and potentially life-threatening injury in sports. Research indicates that if concussion symptoms are managed properly, an individual is very unlikely to have a prolonged recovery or long-term issues. In effort to manage these relatively common injuries, a concussion management protocol/policy is enforced.
Baseline Testing
All athletes are required to complete a computerized baseline test. Combine Academy uses a computerized test called ImPACT (Immediate Post-Concussion Assessment and Cognitive Testing) which is a concussion management tool that is used by more than 7,400 high school and 1,000 colleges and universities. ImPACT is delivered in a controlled environment and measures attention span, working memory, sustained and selective attention time, non-verbal problem solving and reaction time. ImPACT is not a diagnostic tool, but an essential component of the assessment of an athlete's injury.
ImPACT takes about 35 minutes to complete. ImPACT is administered to multiple test-takers at the same time, but each athlete is encouraged to keep space between one another, and they are not allowed any communication with each other or on cellular devices.
Recognizing Concussions
A concussion has been defined as a "trauma-induced alteration in mental status that may or may not involve loss of consciousness". Concussions occur from forces applied directly or indirectly to the skull that result in the rapid acceleration and deceleration of the brain. Signs and symptoms vary from person to person, with some symptoms happening right away and some are delayed.
Red Flag Symptoms
Unequal pupil size

Loss of Consciousness

Seizures

Headache that gets worse

Projectile vomiting

Slurred speech, weakness, numbness
Reported Concussion Symptoms
Headache

Nausea

Bothered by light or noise

Just not "feeling right"or "feeling down" Feeling sluggish, hazy or foggy

Confused
Concussion Evaluation Testing
SCAT5 is a standardized tool for evaluating injured athletes for concussions. SCAT stands for Sport Concussion Assessment Tool and focuses on symptoms evaluation, cognitive assessment, balance assessment, and coordination examination. SCAT5 is a Standardized Assessment of Concussion (SAC) that takes about 5 minutes to evaluate orientation, immediate memory, concentration and delayed recall. The SCAT5 is a tool that is used immediately after the injury has occurred.
After Diagnosing
After diagnosing an athlete with a concussion, it is important to keep essential personnel in the loop with the athlete's recovery. Athletes will be given a concussion take home sheet after being diagnosed with a concussion by their athletic trainer. This sheet will have full instructions on what to do. If the concussion is bad enough, they will be referred to our team physician for further evaluations.
Return to Play Protocol
Once the athlete is symptom free for 24 hours, they will take a post injury ImPACT which will be compared to their baseline by a certified athletic trainer. This ensures that exertion does not cause symptoms to return. If the athlete does not have recurring symptoms after taking ImPACT, they are able to progress to the next step. If at any point the athlete reports the return of symptoms, they will discontinue any type of exertion until they do not have any symptoms for 24 hours. The athlete will then resume return to play progression at the most recent stage that they successfully completed with zero symptoms.
Clearance from Concussion
Clearance from a concussion can only be done after an athlete is symptom free, goes through the return to play protocol and has an exertion completion form signed. Clearance form must be signed by Athlete, Athletic trainer and Physician.
Please use the links below to download the necessary Combine Academy Sports Medicine Consent Forms:
The Combine Academy Athletic Training room is a medical facility where the athletic trainer specializes in injury prevention, intervention during emergency situations and management of acute or chronic medical conditions involving impairment, functional limitations, and disabilities as related to fitness and sport injuries. The athletic training room has a wide range of  equipment utilized for treating and rehabilitating injuries.
Combine Academy classes are based in small, intimate, group environments where students can benefit from the individual attention and teaching they need to enhance their knowledge of the subject at hand. Combine Academy's Academic setting consists of several common areas, student lounges, and rest areas where students can be provided a getaway and release from the ongoing educational demand of the classroom. Some of the features of Combine Academy's common areas, lounges, and rest areas are as follows:
Full Game Rooms with Ping Pong Tables, Billiards, Video Game Systems, and more
Lounges with Nap Areas, Flat Screen TV's, Sofas, and Study Areas
We believe in the proven studies that show students performing better in the classroom when they have small breaks from the standard educational setting. Combine Academy has taken notice of the studies that show students performing drastically better when they give their cognitive function short breaks throughout the academic day.
Combine Academy has a full service Lunch Programs that serves students who do not elect to bring their lunch:
Students have the option to order from our Healthy Lunch Vendors on a daily, weekly, and monthly, in this scenario, lunch is dropped off to students
Students have the option of bringing their lunch on a daily basis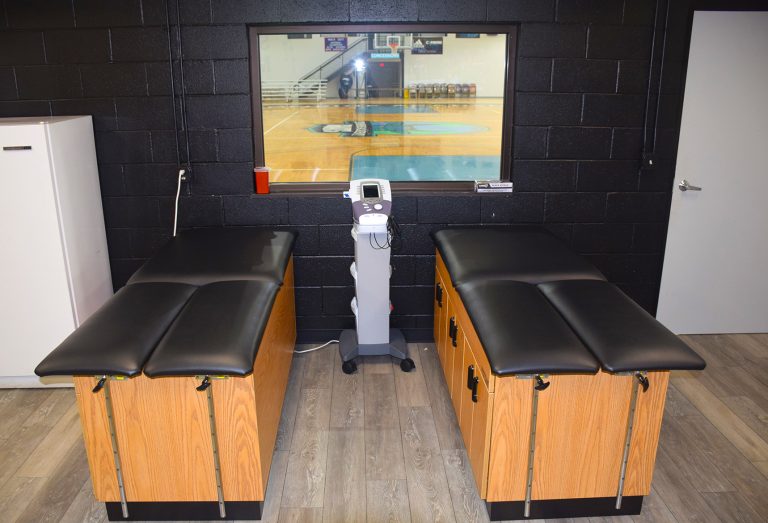 COMBINE ACADEMY is located in Charlotte, NC, in the popular Lincolnton area on a beautiful 43 acre campus. The Lincolnton area is a safe and affluent part of the Charlotte community, with great schools, shops, and restaurants. Charlotte is one of the fastest growing international cities in the United States which offers excellent mass transit and an international airport with easy access to major cities across the globe.
VARIOUS NATIONS AND TERRITORIES REPRESENTED IN OUR STUDENT BODY AT COMBINE ACADEMY
Canada, Puerto Rico, United States, Mexico, Dominican Republic, Cuba, Costa Rica, Haiti, Bahamas
Cyprus, France, Wales, Ireland, Switzerland, Sweden, Belgium, Denmark, Estonia, Romania, Slovakia, Czech Republic, North Macedonia, England, Germany, Greece, Italy, Lithuania, Macedonia, Montenegro, Netherlands, Norway, Poland, Portugal, Russia, Serbia,  Slovenia, Spain, Ukraine
Brazil, Argentina, Columbia, Chile, Peru, Panama, Brazil, Argentina, Colombia, Chile, Venezuela, Curacao
China, Japan, Thailand, Philippines, Kazakhstan, South Korea, Israel, United Arab Emirates, Russia
COLLEGE PROGRAMS WHO WERE AT OUR CAMPUS AND RECRUITED OUR PLAYERS
Austin Peay State University

Appalachian State University

Alcorn State University

Alabama A&M University

Alabama State University

Arkansas State University

American University

Abilene Christian University

Bradley University

Ball State University

Binghamton University

Bowling Green State University

Bucknell University

Bryant University

Belmont University

Cal Poly

Charleston Southern University

Clemson University

Cleveland State

Coastal Carolina University

Columbia University

East Tennesse State University

Davidson

UAB

University of North Florida

Florida

Florida International

Furman University

Georgia Southern University

Georgia Tech

Hofstra

Indiana University-Purdue-Indianapolis

Indiana University Purdue Fort Wayne

James Madison

Kennesaw State University

Liberty University

Memphis

Middle Tennessee State University

Winthrop

Mercer University

New Jersey Institute of Technology

Northern Arizona

Penn State

Radford University

SC State University

Oral Roberts

UNC Charlotte

Tennessee Tech University

Texas A&M

The Citadel

UNC Pembroke

University of Arizona

University of Mississippi

USC Upstate

UT-San Antonio

Wagner

Weber State

William and Mary

Wofford College

VMI

Northeastern University

Southeast Missouri State

Quinnipiac

Tennessee State University

University Nevada-Reno

University of Louisiana at Lafayette

Jacksonville University

New Hampshire
Anderson University

Barton College

Belmont Abbey

Clayton State University

Benedict College

Newberry University

North Greenville University

Queens College

Saint Andrews University

Catawba College

Erskine University

Southern Wesleyan University

University of Tampa

University of West Alabama

VA Wesleyan

Shorter

Northwest Missouri State University

Purdue University Northwest

Cal State University, Eastbay

Chowan

Nebraska-Kearney

Southern New Hampshire
Oakland University

Skidmore College

Pfeiffer University

Southern Virginia University

Adrian College

Becker College

Capital University

Chapman University

Eastern University

Guilford University

Hope College

Huntingdon College
College of Coastal Georgia

Columbia International University

Taylor University

Bryan College

Faulkner

Dickinson St

Dalton State

Indiana Tech

Southeastern University

Miligan College

Warner University

Baker University

Point University

Northwestern College

Clarke University

Texas College

Lincoln College

Brunswick Community College

Caldwell Community College

Central Florida Community College

Clinton Junior College

Cape Fear CC

Florida Tech

Indian Hills Community College

Miami Dade College

Gordon State College

Northeast Nebraska Community College

Olney Central College

Southern Virginia Community College

Spartanburg Methodist College

USC Salkehatchie

Wentworth College

West Nebraska Community College

Northeast Nebraska

Harcum College

Iowa Central

Millersville

Monroe College

Nebraska Western

Johnson & Wales University

Warren Wilson

Pensacola Christian

Andrews University

Bluefield State University

Carlow University

Clinton College

Dean College

Hampshire College

Oakwood University

Paul Quinn College

Selma University

Training At Combine Academy